The virus is doubling every 7 days globally. The question is what's mortality rates and should we be concerned?
Reports showed widely varied estimates of mortality rates for this outbreak. As far as we know calculating those numbers in a fast-moving outbreak is difficult.
Mortality rate
Mortality rates are determined by dividing the number of deaths by the number of infections.
While the number of the dead is obvious, it can be impossible to find the total number of infections because some people with the virus develop a few detectable symptoms. So doctors don't know the total percentage of infections with this new virus.
According to the above reasons, it's not surprising that mortality rates for the coronavirus vary dramatically, based on where diagnoses were made.
For example, a report Monday from the Imperial College of London found a mortality rate of 18% for cases detected in Hubei, where only patients with unusual pneumonia or severe breathing problems were being tested for the virus. Outside China, health officials test anyone with a cough and fever who has visited Hubei — a much larger number — producing a mortality rate of 1.2% to 5.6%.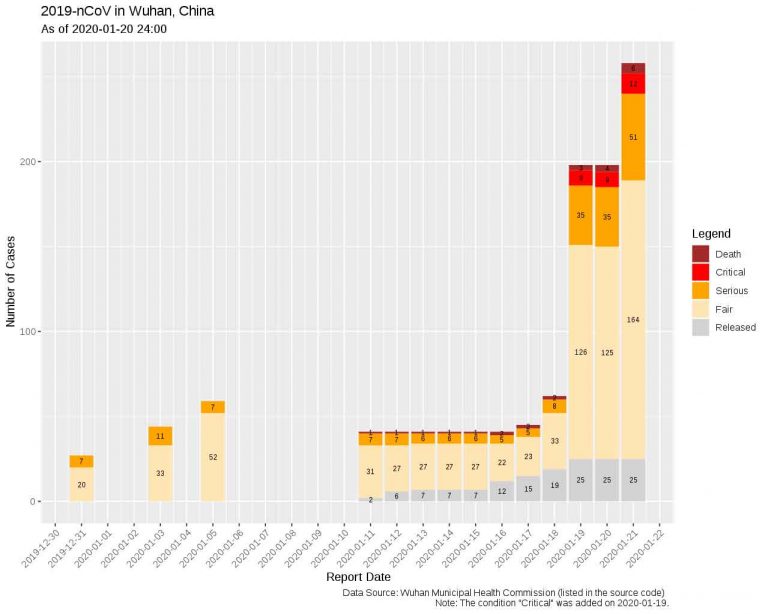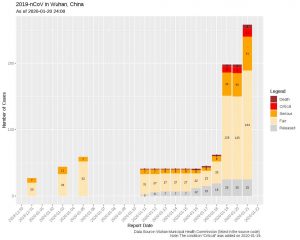 As of 20 February, China has recorded 2,118 deaths from the Covid-19 outbreak. Health officials have confirmed 74,576 cases in mainland China in total. More than 12,000 have recovered.
The coronavirus has spread to at least 28 other countries. Japan has 607 cases, including 542 from a cruise ship docked in Yokohama, and has recorded three deaths. There have also been deaths in Hong Kong, Taiwan, France, Iran and the Philippines.
There have been nine recorded cases and no fatalities to date in the UK. As of 17 February, a total of 4,501 people have been tested in the UK, of which 4,492 were confirmed negative.
References:
Main Reference 1
Main Reference 2
Main Reference 3