We have collected testimonials for our Demodex treatment from far and wide to ensure results help find your answers.
Just remember that not all symptoms and benefits of eliminating Demodex mites can be seen.
Share your testimonials with Ungex
Betty Lou, England
Bundle 1
Once you understand the habits of Demodex and the trail of devastation they can leave behind the answer is easy with Ungex! They are your guide and coach to steer you through all the dark and scary late-night research the internet can take you.
Friendly staff and great professional service overall the price seems a bit high at first, but once you get the products you understand the true value of what you receive and if you're looking for guaranteed results under secure provision and less future fuss, the treatments will be perfect for youAlso, my forehead was a little blotchy after a shower. I have a hyperactive immune system, and because of this, I have contact dermatitis and an allergy to dust mites. I wash my pillows, bedsheets and towels after each use. I will update my progress once the 3 months end.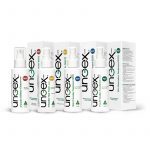 Kim, Netherlands
Essential Kit A1
I've been using PDT on my daily use and I would like to have it a bit more. Its a life saver!
Am happy with the shampoos to the crawling on my body is almost no more. On the face too is surely less and less crawling each day.
On the scalp its really improving and am happy.
Yes, am still using the products every night. Its been 1 month on the products mainly the shampoo and I noticed a big difference in hair shedding. The shedding is very minimal. I used to experience itching on the entire scalp whenever the hair was wet. This is almost completely gone. Am really happy about it. Will keep you updated.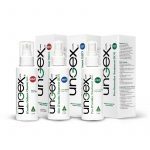 My son had really terrible acne all over his face, chest and back. He has naturally oily skin, most teenagers do I guess. Anyway one of my friends is doing this treatment for her rosacea and after hearing about mites for the first time I thought it might be the same for my son and worth a shot trying it out (god knows we have tried all the treatments under the sun!).
It's been 1 month since he has been using and its honestly making such a huge difference already. His skin is 60% better, and the itching on my scalp has stopped. Demodex mite support group
Treating the whole family in case we all caught them. 1/3 of the way through and I can't say enough about what a difference this is making in my sons self steam… I am so thankful to Ungex!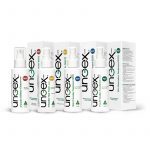 Tom, Australia
Essential Kit A1
I suffered from bad problems of flaky scalp, dandruff and rashes on my head for years. Doctors couldn't help and after doing my own research I heard of Demodex.
Suddenly all my so-called 'unexplained problems' make sense. I am happy to be getting rid of them with Ungex's kind help.
Products work great, just need patience and time. Ungex team very friendly and keep following up with me to see I do the treatment the right way.
I felt so helpless before discovering Ungex. For years I suffered from extreme crawling feelings over my body, wounds, redness, bumps and all sorts of strange things happening to my skin.
I spent thousands on doctors and dermatologists who couldn't give me an answer. I locked myself up and avoided friends and family in case I was contagious. My life became a nightmare, it was truly a dark time for me.
One night I stumbled across Ungex on FB and messaged them. They reached out very quickly and actually listened to what I had been experiencing! It was embarrassing to talk about but I was so hopeless I didn't care. They gave me explanations and answers without judgment of what I was going through.
They recommended Bundle 1 and I decided to give it a try since nothing else had worked so far and Demodex mites made sense with what I was experiencing.
Well, it's been 4 months and I can say I am truly thankful that I discovered this miracle! It was hard going at first, my die-off period was intense but they walked me through it patiently and gave hope I was getting somewhere. I'm still continuing to make sure all mites are gone but I am already 200% better than where I started!
My advice is that if anyone is suffering as nearly as bad as I was doing the protocol and put your trust in these guys and listen to them, and you won't be sorry.
I have to begin saying that I found you on one of the scariest and darkest nights of my life. I prayed for God to direct me to a miracle, to someone who would hear my fear, frustration, & isolation I had come to know all too well. In my heart, I was brought in the path of a true, beautiful and compassionate angel that night. Her words came to me just in time... I know I might sound a little too extreme and I guess I am.
You see I have been battling an unseen invasion to my body and I was beginning to think I had been cursed and whatever this thing was invading me left me, hopeless, great fear and even feeling myself slip deeper into seclusion and shame. Attempting to reach out for much needed medical attention only left me frustrated, angry and confused.
No one would listen to me...not in an empathetic manner or even exercise their code of medical ethics toward me as a victim of some type of invasion that had left me clueless, scared and frustrated at the medical world for not knowing.... thank god I found Ungex!